You've recently been laid off from your corporate job in HR, operations, finance, customer service, or another area. You've hit the ground running and you've got an interview scheduled via Teams for a new position. They've told you they want you to prepare a ten-minute presentation to test your communication ability.
Here are four ways you can impress the recruiter and hiring managers when presenting using the Teams app.
Share content using one of the Presenter modes
When you share your presentation, don't use the default mode of sharing the whole screen with you becoming a small video in the grid. Use one of the Presenter modes. I prefer the side-by-side mode where you appear beside your content on the screen. Most recruiters and managers won't have seen this used and will be impressed that you know about this Teams feature. I have an article and video on these modes at https://www.thinkoutsidetheslide.com/use-the-standout-presenter-mode-in-a-teams-meeting-to-put-the-presenters-video-on-top-of-shared-content/ and an article on the new options that were added at https://www.thinkoutsidetheslide.com/spring-2022-teams-presenter-mode-options-for-video-position-and-size-beside-slides/.
Spotlight your video when sharing in full screen mode
If you choose to share your full screen slides, spotlight your own video so that your video is larger in the gallery. This gives you more presence on the screen and will make a bigger impact with the recruiter and hiring managers. Click on the three dots on your video and choose to spotlight yourself in the meeting. Remember to exit spotlighting this same way when you are done sharing your screen.
Read their facial reactions during the presentation
After you share your screen in a Teams meeting, the video gallery gets minimized to the lower right corner of the screen. Now you can't see the reactions of the recruiter and hiring managers. You can restore the video gallery by clicking on that minimized window. This article explains how: https://www.thinkoutsidetheslide.com/how-to-see-the-participants-in-a-teams-meeting-when-you-are-sharing-your-screen-or-content/.
Drop links in the chat
Use the Teams chat to send links to your resume, LinkedIn profile, coding examples, personal website, or media mention. Dropping a URL into the chat allows the recruiter and hiring managers to click on the link and the browser window stays open on their screen even after the meeting has ended. This article has seven ways to use URLs in sales presentations and will give you ideas of what else you might want to send in the chat: https://www.thinkoutsidetheslide.com/7-ways-to-improve-virtual-sales-presentations-by-using-url-links-in-the-meeting-chat-in-teams-or-zoom/.
Since many corporations use Teams today, make sure you are ready to impress a recruiter and hiring managers with your skills at using the platform to communicate effectively.
On my website (https://www.ThinkOutsideTheSlide.com) I have many articles on creating effective visual PowerPoint presentations without becoming a designer and on delivering those presentations effectively in a virtual or hybrid meeting. I also have many videos on my YouTube channel at https://www.youtube.com/thinkoutsidetheslide that cover these topics.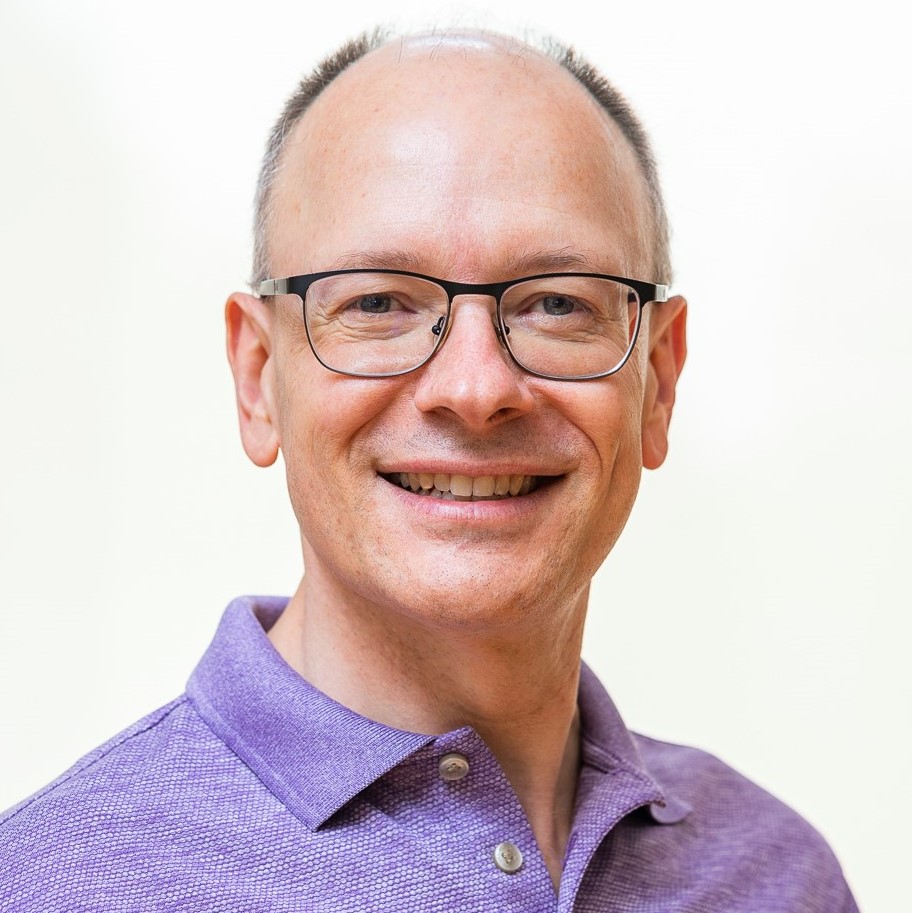 Dave Paradi has over twenty-two years of experience delivering customized training workshops to help business professionals improve their presentations. He has written ten books and over 600 articles on the topic of effective presentations and his ideas have appeared in publications around the world. His focus is on helping corporate professionals visually communicate the messages in their data so they don't overwhelm and confuse executives. Dave is one of fewer than ten people in North America recognized by Microsoft with the Most Valuable Professional Award for his contributions to the Excel, PowerPoint, and Teams communities. His articles and videos on virtual presenting have been viewed over 3.5 million times and liked over 14,000 times on YouTube.