Suggesting you consider having two webcams active during a Teams or Zoom meeting might initially sound like something only a high-end production would consider. While it may not be common, there are cases where having a second webcam active can help you deliver a more effective business or sales presentation.
Here are three situations where you may want to consider this setup.
You want to use a webcam feed in PowerPoint's Cameo feature or use the Camera app beside your slides while presenting
PowerPoint has recently introduced the Cameo feature that allows you to place a webcam video object on a slide so the audience sees you larger as part of your slides instead of just a small video in the meeting platform. I've previously shown how you can put your video beside your slides using the Windows Camera app and the Reading View of your slides.
A webcam can only feed one app at a time. If the webcam is on in the meeting, it can't be used by PowerPoint or the Camera app. Instead of having to turn off the webcam in the meeting to use it in another app, you may want to use a second camera that just feeds PowerPoint or the Camera app.
You want to use a whiteboard or paper in the meeting
If you want to write or illustrate on a whiteboard or pad of paper in the meeting, with one camera you would have to move it to focus on the board or paper. This is jarring for the attendees to watch and is stressful for you making sure the camera is positioned properly.
If you have a second camera you can switch to that camera in the meeting and people will have a smooth transition from seeing you to seeing the board or page.
You need to present content from two different screens
If you have two screens, you have the opportunity to present information on each screen. Often you will have Presenter View on the screen in front of you when you are sharing slides that are displayed on your second screen. This way you can look directly at the camera when presenting.
When you switch what you are presenting and need to look at the second screen instead, the audience sees the side of you. They won't see your facial expressions. If you have a second camera you can switch to that camera that is on top of the second screen. Now you can be looking directly at the camera when presenting from the second screen.
Consider whether two webcams is a setup you should explore
If you've not thought about presenting in one of the ways described above, you may not have considered a two-webcam setup. If you've been inspired to explore a new way of presenting, look at setting up two webcams for a future presentation.
(Want to learn more about two-webcam setups? In my Virtual Presentation Academy I go deeper into this advanced delivery option and explain options for a second webcam. I explain how each setup can work best, including a video on how you can use an iPad or phone as a second webcam without needing to install any software. People on my virtual presentation article & video notification list learn about new ideas and will get more information about the Virtual Presentation Academy before it launches this summer.)
1 or 2 screens?
Teams, Zoom, or Webex?
Windows or Mac?
Sign up to download my best tips for
your

virtual presentation situation and stay updated as the technology changes.
Where to go next
–>More articles on virtual presenting –>Training for your team on presenting virtually
–>More articles on virtual & hybrid sales presentations –>Training for your sales team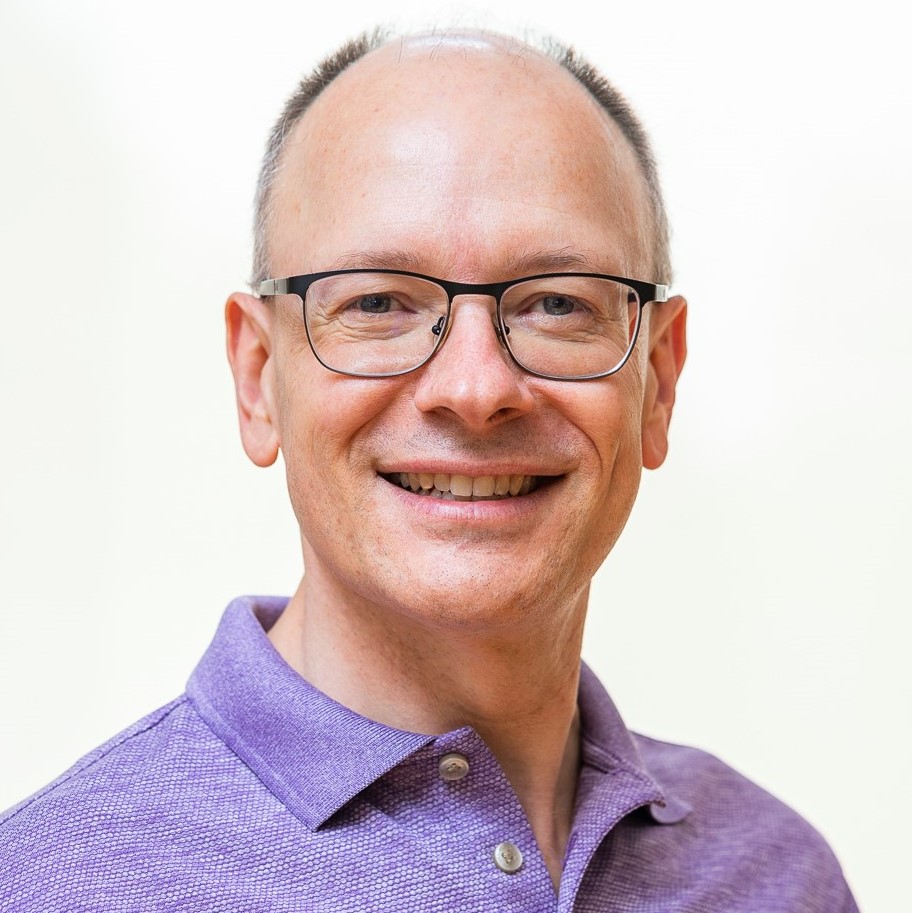 Dave Paradi has over twenty-two years of experience delivering customized training workshops to help business professionals improve their presentations. He has written ten books and over 600 articles on the topic of effective presentations and his ideas have appeared in publications around the world. His focus is on helping corporate professionals visually communicate the messages in their data so they don't overwhelm and confuse executives. Dave is one of fewer than ten people in North America recognized by Microsoft with the Most Valuable Professional Award for his contributions to the Excel, PowerPoint, and Teams communities. His articles and videos on virtual presenting have been viewed over 4.8 million times and liked over 17,000 times on YouTube.