In a recent training session a participant shared that they never look at the presenter's video when slides are being shared. They didn't think as a presenter we needed to worry too much about gestures, facial expressions or what we looked like in the small video feed. I have to admit I was a bit surprised. I wondered if this was what most people did during virtual presentations.
So I asked. I conducted a poll on LinkedIn between March 6 and 13 asking this question, "When you attend a virtual presentation where the presenter is using slides, how often do you look at the small video of the presenter?" Here's the breakdown of the 101 responses I got.
The poll results confirmed what I thought and have been teaching. Most people, 79% in this poll, look at least occasionally at you when you are presenting and sharing slides in a virtual meeting. Knowing this, what should presenters remember when sharing slides in a Zoom, Teams, Webex, Google Meet, or other virtual meeting?
Look in the direction of the webcam
As I explain in more detail in this article and video, you don't have to look directly at the webcam for the attendees to think you are looking at them. As long as you look at the screen below the webcam so you can see your content, people will think you are looking directly at them through the webcam.
Camera and lighting matter
The quality of your video matters because people do look at it. If the built-in webcam in your laptop isn't all that good, invest in an external webcam (all my equipment recommendations are here). If the lighting isn't the best, position a lamp to the side or use an external light like a ring light to provide good light to your face.
Backgrounds matter
Since people will be looking at your video feed, make sure there is nothing distracting in the background. It doesn't have to be a professionally curated scene. Just be aware that excess movement in the background may distract the viewer. I also caution about using virtual backgrounds as they can produce some odd results when trying to distinguish you from the background. I prefer to use the background blur if you want to keep the background private. It seems to be less distracting.
Be aware of the video frame
If you use gestures when you speak like I do, those gestures can be lost if your hands are outside of the video frame. Become more aware of what the webcam is showing so that when you do use gestures, they will be seen by the attendees. Use the Camera app in Windows or the Photo Booth app on a Mac in video mode to see what the webcam sees and practice where gestures will be seen by the camera.
Use facial expressions & position
Because you are close to the webcam, use your facial expressions to emphasize your message or add emotion to what you are saying. Lean in slightly to the webcam as you would when leaning in with an important point in an in-person conversation. Express your emotions with your face and body as you would when speaking with a friend since the webcam can share them with the meeting attendees.
Display your video in the meeting platform
When you are sharing slides, most meeting platforms display a minimized interface so you can focus on sharing the content of your presentation. Look for the setting that allows you to see your own video while you are presenting. Position this off to the side so that you can make sure an important a gesture is in the frame.
This survey shows that most of the attendees in a meeting will look at you at times while you are presenting. Make your virtual presentations more effective by using these tips on improving your video feed.
1 or 2 screens?
Teams, Zoom, or Webex?
Windows or Mac?
Sign up to download my best tips for
your

virtual presentation situation and stay updated as the technology changes.
Where to go next
–>More articles on virtual presenting –>Training for your team on presenting virtually
–>More articles on virtual & hybrid sales presentations –>Training for your sales team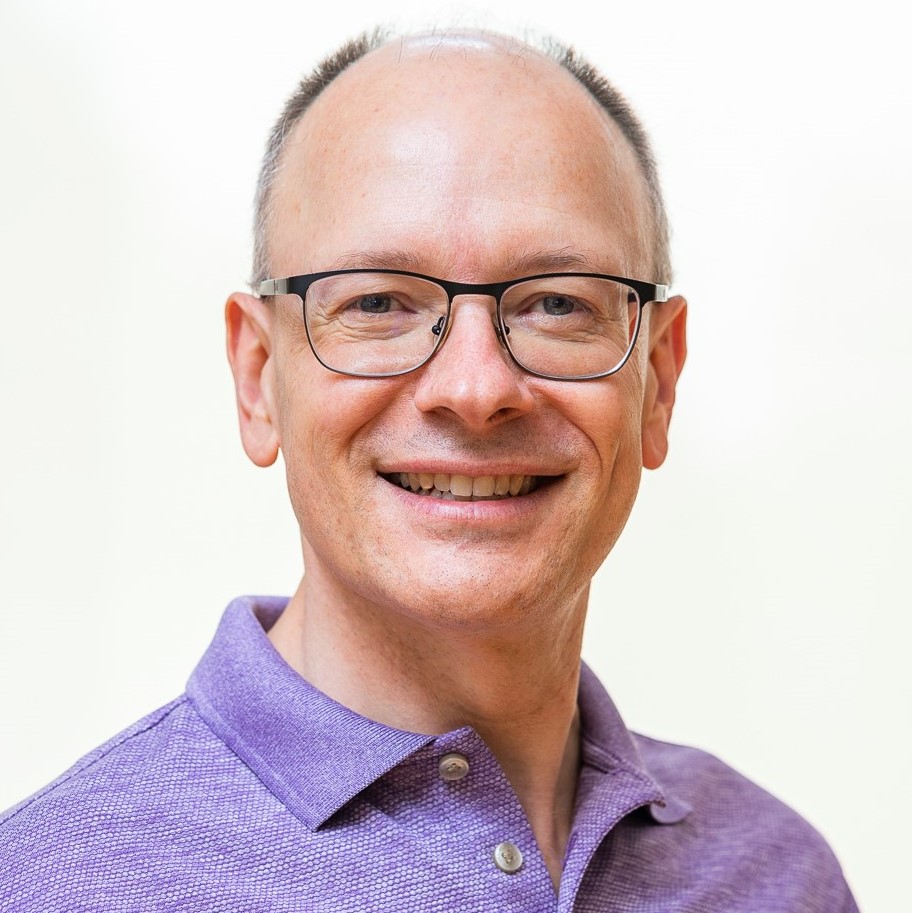 Dave Paradi has over twenty-two years of experience delivering customized training workshops to help business professionals improve their presentations. He has written ten books and over 600 articles on the topic of effective presentations and his ideas have appeared in publications around the world. His focus is on helping corporate professionals visually communicate the messages in their data so they don't overwhelm and confuse executives. Dave is one of fewer than ten people in North America recognized by Microsoft with the Most Valuable Professional Award for his contributions to the Excel, PowerPoint, and Teams communities. His articles and videos on virtual presenting have been viewed over 4.8 million times and liked over 17,000 times on YouTube.