I'm seeing Black Friday previews and pre-Black Friday sales have started. For the past couple of years I've put together a list of the products and services I use and recommend to those looking for gifts to give presenters or business professionals who have to create and deliver presentations as part of their job.
I've recently updated the page on my website that lists the equipment I use when presenting, and the travel and tech gear I recommend. I want to highlight the two latest additions to the list.
I've added the Apple Lightning to USB3 adapter to my laptop bag. I have an iPhone and I use an iPad for my speaking notes. I originally added this adapter when iOS13 was released. The new version of iOS supports connecting USB sticks through this adapter. With this adapter, I can easily copy photos or videos from my phone to a USB stick (you will likely need to plug in the power for higher capacity or high speed sticks). This is especially helpful when copying videos of my sessions to my laptop for editing and review. If you want to improve your presentations, watch a video of yourself presenting, as scary as that sounds. Use the advice in this article on how to learn what you could improve from watching a video of yourself.
The bonus usage of the Apple Lightning to USB3 adapter is that it allows you to connect many other USB devices, including presentation remotes. You can connect the receiver of a presentation remote because the iPad sees it as a keyboard (no guarantee all remotes will work). You can then use the remote to advance your PowerPoint presentation on the iPad. If you connect it to a TV via Screen Mirroring, you have a complete presentation setup like this.
I tried extending the idea by plugging in the Lightning to HDMI adapter to see if I could make a wired connection work in addition to the remote, but unfortunately it doesn't support that setup. The wireless display only works with Apple TVs or those TVs that support AirPlay.
The second addition to my list is in the travel gear section. Earlier this year I got a new carry-on rollerboard, the Travelpro Crew 11 20 inch. My wife and daughter still can't understand why I am so excited about it :). It is not a spinner, it only has two wheels, so I can fit more inside. When I just go overnight, I can even fit my CPAP machine in after I get through security. It rolls smoothly across all surfaces, fits more than it appears, and has solid zippers. It is not the cheapest bag, but when you travel a lot you appreciate well-built bags that work well.
On my way back from Boston recently the person behind me at security commented on how much they liked my laptop backpack. It is the same eBags Professional Slim Laptop Backpack that I've had for a few years now. They were surprised that it was a few years old since it is in such good condition. Because it is so slim, it slides underneath the seat in front of me which saves overhead space for my rollerboard (and hopefully less arguments about overhead space for everyone else).
The last thing I want to mention are two articles that I've found very helpful if you are considering using a 4K TV as a computer monitor. I went this way a couple of years ago and with TVs being a popular sale item, you might be considering this as well. Not all TVs work as computer monitors and these two articles, here and here, helped me evaluate the options and select the Samsung TV I am using.
Feel free to send this list to someone who got your name on the family gift exchange this year :). As many people do, most of the links in this article and on my website page are affiliate links. This means that if you buy a product using the link, the seller pays me a small amount as a way of thanking me for sending business their way. Hopefully you agree that this is fair since I've done the work to discover which products and services work in real-world scenarios.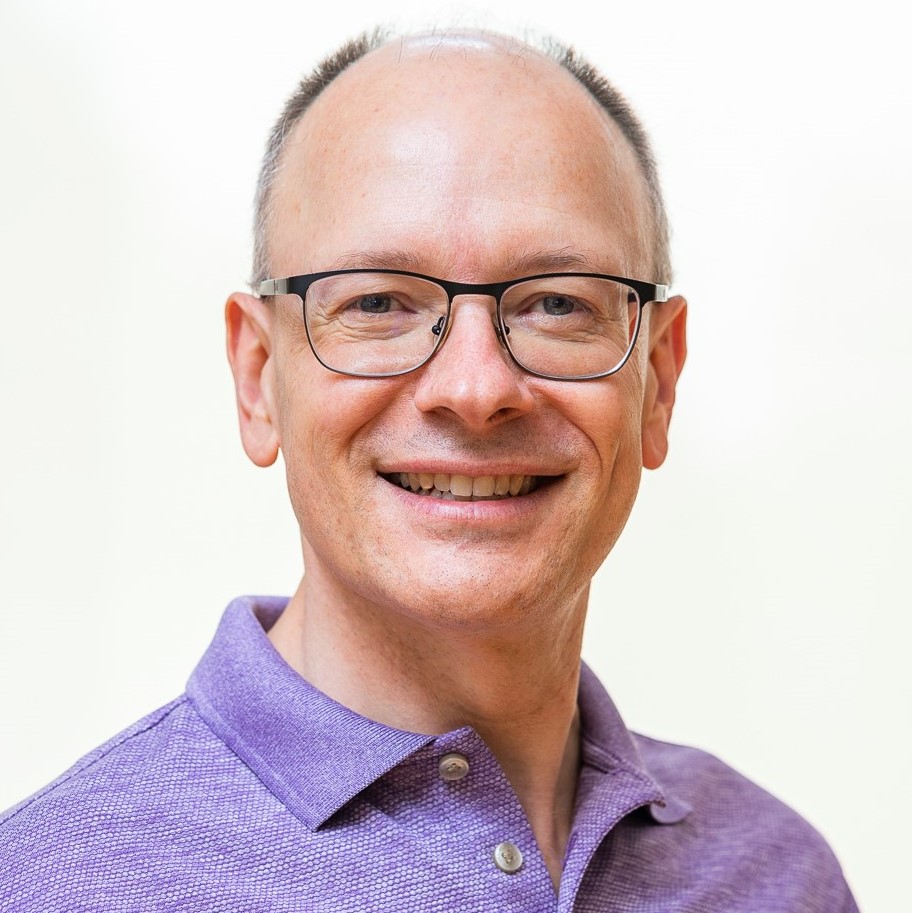 Dave Paradi has over twenty-two years of experience delivering customized training workshops to help business professionals improve their presentations. He has written ten books and over 600 articles on the topic of effective presentations and his ideas have appeared in publications around the world. His focus is on helping corporate professionals visually communicate the messages in their data so they don't overwhelm and confuse executives. Dave is one of fewer than ten people in North America recognized by Microsoft with the Most Valuable Professional Award for his contributions to the Excel, PowerPoint, and Teams communities. His articles and videos on virtual presenting have been viewed over 3.5 million times and liked over 14,000 times on YouTube.