Some participants in my custom workshops tell me that they have heard presentation delivery advice stating that presenters should not use notes when they speak. This causes them concern because they feel they need some reminders of important messages they want to convey. If you have heard this type of advice, please ignore it. I've been speaking professionally for almost 19 years and I use notes every time I speak.
I would rather you use notes than do what too many presenters do – put their reminder notes on the slides as bullet points. This leads to overloaded slides that often end up being read to the audience. Again in my latest survey, audiences said reading your slides is the most annoying thing you can do as a presenter.
I have three suggestions for how to create and use notes in your presentation. Consider each option, try some out, and decide which one works best for you.
Option 1: Use the Notes printout
Under each slide in edit mode in PowerPoint you can add notes in the notes area. You may not see this section on your screen if the horizontal divider between the slide and the notes area has been pulled all the way down, hiding the notes area. In the notes area you can add reminders of key points or stories you want to share. Format the text so it is big enough to read comfortably when printed and placed on the table in front of you. To print your notes, select the Notes Pages in the what to print dropdown. This prints one page per slide with an image of the slide at the top and your notes below.
Option 2: Display notes in Presenter View
Another way to see the notes you have added in the notes area under the slides is to view them using Presenter View in Slide Show mode. Presenter View shows the slide on the projector or screen for the audience while on your laptop you see the current slide, the next slide, and your notes. The area for notes in Presenter View is not very large and it may not be easy to see well depending on how big the laptop screen is and how far you are away from it. I don't recommend relying on Presenter View if you present in many different venues. Presenter View relies on extending the desktop in Windows and this may not work if the laptop graphics hardware is not powerful enough to display the correct resolution on both screens.
Option 3: Add notes to a PDF printout of the slides
The option I have used for many years is to add notes to a PDF printout of my slides. You can select the number of slides per page you need in order to see the slide and have space around the slides for the required notes. I have found that four or six slides per page usually works well. I print the slide in grayscale mode so they have a clean white background, which is easier for me to work with. In the free Acrobat Reader you can add comments to the PDF file. I use text boxes with a bright yellow background and black text so they stand out on top of or beside the slide images.
If you use Option 1 or 3, you can decide to go paperless by printing to a PDF file instead of paper. This is what I did years ago. I started to go paperless by using my iPad and for the last two years have used my Surface tablet. I can swipe through the PDF file as I speak, it saves many trees, and allows me to easily review or edit my notes as I travel. I can also copy notes from one file to another if I am sharing similar ideas in another workshop.
Experiment with different methods for notes until you find the one that you are most comfortable with using during your presentations.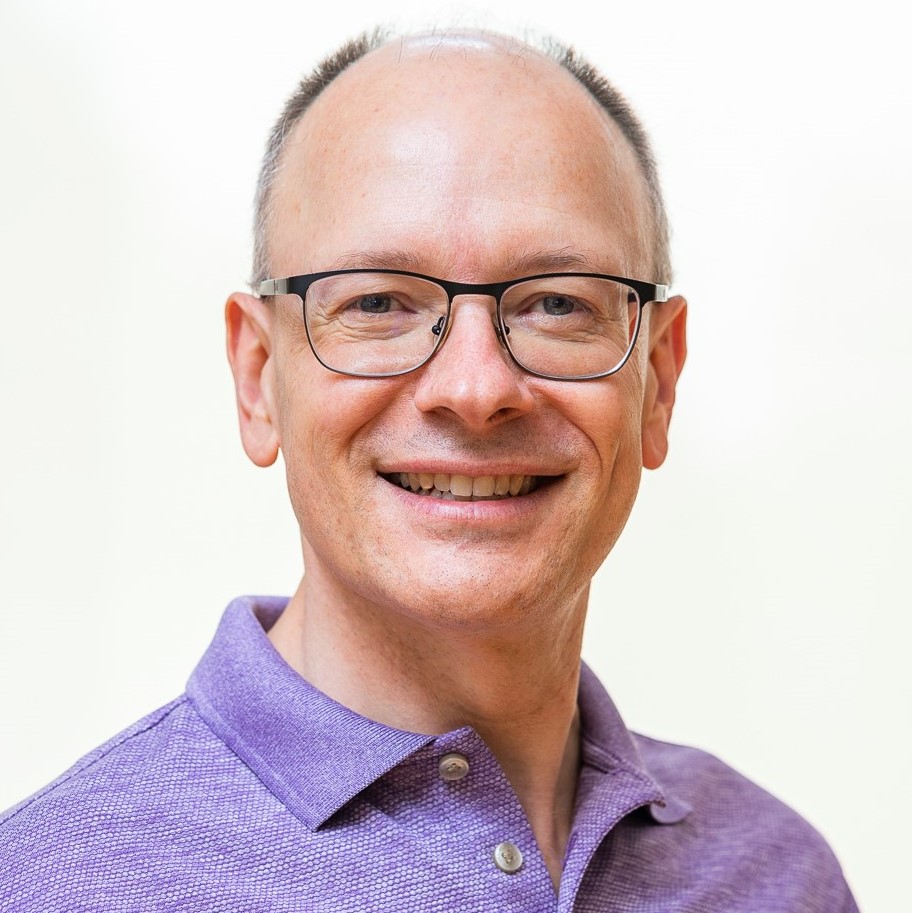 Dave Paradi has over twenty-two years of experience delivering customized training workshops to help business professionals improve their presentations. He has written ten books and over 600 articles on the topic of effective presentations and his ideas have appeared in publications around the world. His focus is on helping corporate professionals visually communicate the messages in their data so they don't overwhelm and confuse executives. Dave is one of fewer than ten people in North America recognized by Microsoft with the Most Valuable Professional Award for his contributions to the Excel, PowerPoint, and Teams communities. His articles and videos on virtual presenting have been viewed over 3.5 million times and liked over 14,000 times on YouTube.