Organization:
Duke Realty, a large commercial real estate company in the United States
Challenge:
Duke Realty senior executives knew that improving presentations internally and for clients was a high priority and would add to the bottom line. They previously had brought in experts on presentation skills, and had seen some improvement, but not the jump they were looking for. Internal presentations were still far too heavy on numbers and text, and client presentations were not clear and impactful. Ineffective presentations were leading to longer decision cycles and potentially lost business. Duke Realty knew they needed more help and went looking for someone who could assist them.
Solution:
Duke Realty found my website through a Google search and was intrigued. One of the company's top executives watched my demo video twice to make sure I was the right resource to help them. We spoke in January 2012 about an upcoming meeting in Ft. Lauderdale they were holding for their leasing executives. Duke Realty wanted these key players to see what would be possible with a well-structured and designed PowerPoint presentation. I worked with three sample presentations and created a 50-minute session where I showed makeovers of their own slides that illustrated the ideas I was suggesting. The reaction was immediate and overwhelmingly positive. Duke Realty leasing executives instantly saw how much more effective their presentations could be. One executive from St. Louis spoke to me at lunch and said he would be calling me to help on an important sales presentation they had coming up. Two Duke Realty executives expressed their desire to work with me again on future projects. As a follow-up, all attendees received a copy of each of my books, The Visual Slide Revolution, and 102 Tips to Communicate More Effectively Using PowerPoint.
Within one week, the St. Louis executive called to engage me on helping him create and prepare an important sales presentation. When representatives in that office sent me their initial slide outline, I saw that they used the ideas I had presented the week before and, in fact, even used some of the makeover slides that I had shown at the meeting. We worked very closely on the structure, visuals, and script of the presentation on a tight timeline. After the presentation, the executive wrote to express his appreciation for the value I brought to the team. He said that the team was well prepared and the presentation looked great.
Within two weeks of completing the consulting assignment, Duke Realty contacted me again. The presentation I had done in Florida had made such an impact that the executives were now asking their administrative assistants to create presentations similar to what I had shown. The problem was that this group had not seen my presentation and would need additional details on how to create those types of slides. They wanted more than 100 administrative assistants to learn the information, but didn't want them out of their offices for a day. This group also was unable to attend web training at the same time. We developed a plan for two 90-minute web training sessions that would be delivered twice, so that each of the twenty offices could have all administrative staff members attend while maintaining coverage in the office. The sessions were also recorded and posted to the company Intranet so that staff members could review them later as a refresher. I used my webinar platform to organize the registration and logistics, so all they needed to do was register online and attend. Attendees gave very positive feedback, and the executives were pleased that we were able to schedule training that fit their needs and take care of all of the logistics.
Benefits:
Duke Realty sees a new way of presenting that can deliver a clear message with persuasive visuals. This approach will be used in internal presentations, meetings with investors and analysts, and in sales presentations to clients. The increased clarity of their message will lead to greater understanding, quicker decisions, and more business.
Future Plans:
The presentation in Florida had such an impact that they also want me to present to the entire management team. This group only meets in person twice each year, so we are currently looking at their fall meeting . Duke Realty is also considering other ways to spread this information throughout the organization.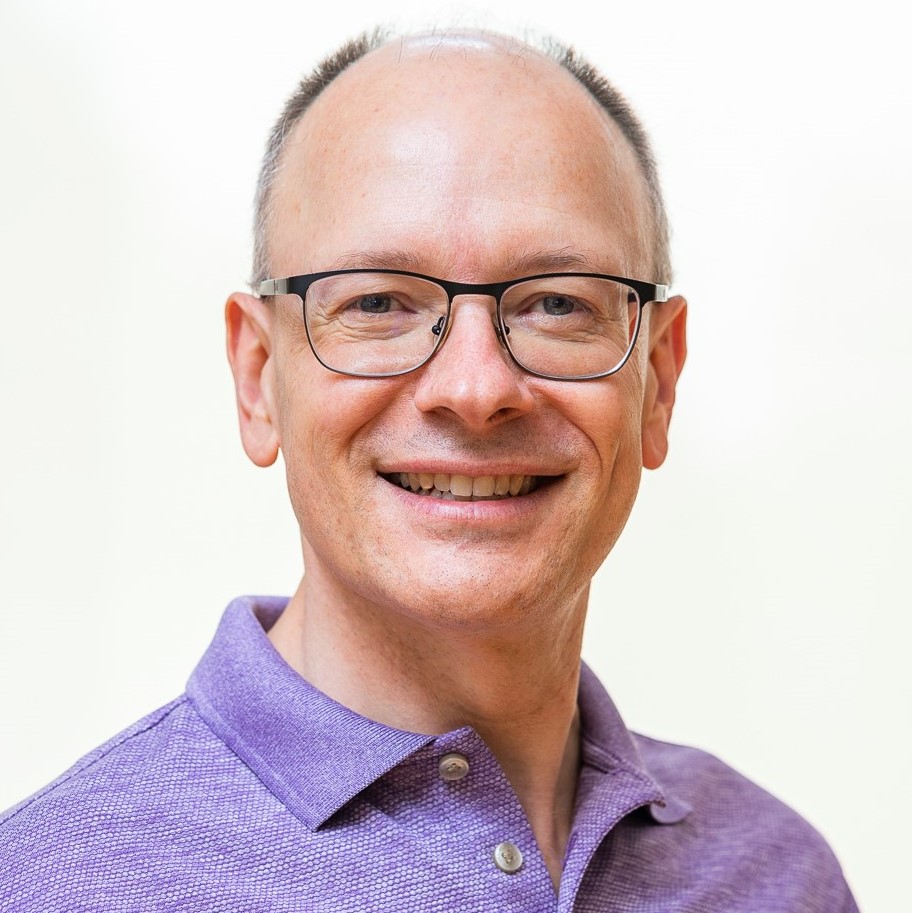 Dave Paradi has over twenty-two years of experience delivering customized training workshops to help business professionals improve their presentations. He has written ten books and over 600 articles on the topic of effective presentations and his ideas have appeared in publications around the world. His focus is on helping corporate professionals visually communicate the messages in their data so they don't overwhelm and confuse executives. Dave is one of fewer than ten people in North America recognized by Microsoft with the Most Valuable Professional Award for his contributions to the Excel, PowerPoint, and Teams communities. His articles and videos on virtual presenting have been viewed over 4.8 million times and liked over 17,000 times on YouTube.