One of the participants at last Thursday's workshop asked how the colorful charts and visuals I was showing would work when printed in grayscale on a black and white laser printer. For those who usually present with printed slides instead of projecting them on a screen, this is a real concern. Here is the issue with typical color slides printed in grayscale:
As you can see in the grayscale printout, the two default chart colors are translated to shades of gray. Because both columns are a dark gray, the two columns are now much harder to distinguish from each other. Your slide that looked good in color, doesn't look very good when printed in grayscale.
Here are four ways to make your slides print well on a black and white laser printer.
Select colors that are significantly different
The problem with many templates and color schemes is that the colors look good on a screen, but don't translate well to grayscale. Since the grayscale printing translates colors to shades of gray, use colors that are different enough that the shades they are translated to will be easy to distinguish. A lighter color and a darker color will work better than two darker colors. You may also want to add a line around a shape with a lighter fill color so it is easier to see when printed in black and white.
Use pattern fills instead of colors
When filling shapes in a diagram or a graph, consider using different patterns, such as dots or diagonal lines as a fill instead of a color. When printed in black and white, these patterns show up nicely. The patterns were removed in PowerPoint 2007, but returned in PowerPoint 2010 (this article gives an option if you are using PowerPoint 2007).
Place explanatory labels close to the data
When using graphs, having colored labels for each series of data does help, but when the slide is printed in black and white, the colors don't help any more. Instead of relying just on the color of the labels, make sure that each label is placed close to the data it is describing. This way, the audience will know what the data represents by which label is closest. One challenge comes when you are using a dark fill color for a shape or graph element. You will need to use a text box with white text so it can be seen on the underlying color. The problem comes when you print in black and white. The default in PowerPoint is to convert all text to black, so your white text becomes black when printed. This makes it hard to see on a dark gray background. One trick is to make the fill color and outline color of the text box white with 100% transparency. It doesn't show on the slide, but it keeps the text white when printed in black and white.
Test how the printout will look
When you have made the changes above, you should test how the slide will look when printed in grayscale. You don't have to actually print the slides in order to know what they will look like. On the View ribbon, click the Grayscale button and the view will change to show you what the slide will look like when printed. You can then see if the changes you have made will work. If there are some areas that are still not clear enough, make some additional changes after you switch the display back to color mode.
When you apply these techniques, here's what the previous slide would look like in color and in grayscale:
Instead of the default colors, I have used a lighter and darker shade of blue for the color graph. You can pick other colors if you like, but make sure that one is a lighter shade and one is a darker shade. The grayscale printout now is much better and the two columns are easy to distinguish from each other.
When you have to present with black and white printouts, use the tips in this article to make your printouts easy for the audience to understand.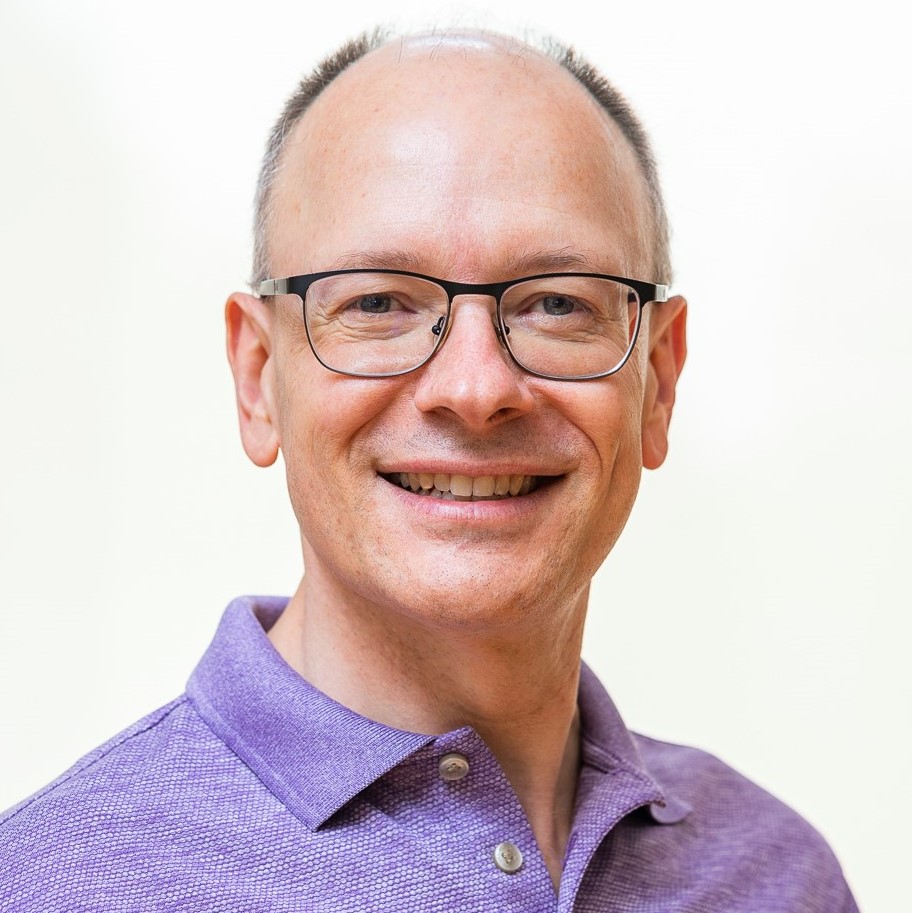 Dave Paradi has over twenty-two years of experience delivering customized training workshops to help business professionals improve their presentations. He has written ten books and over 600 articles on the topic of effective presentations and his ideas have appeared in publications around the world. His focus is on helping corporate professionals visually communicate the messages in their data so they don't overwhelm and confuse executives. Dave is one of fewer than ten people in North America recognized by Microsoft with the Most Valuable Professional Award for his contributions to the Excel, PowerPoint, and Teams communities. His articles and videos on virtual presenting have been viewed over 4.8 million times and liked over 17,000 times on YouTube.