Business professionals are returning to the office but are now facing new challenges with hybrid meetings. When everyone was virtual, you used your own audio and webcam and everything worked well. Hybrid meetings will have some people in the room and some people attending virtually. This provides more challenges for transmitting and receiving the audio and video in the room.
Having everyone use their own audio & video in the room won't work
One solution is to have everyone use their laptop in the room just like they did at home. The problem is that when the sound comes out of one person's laptop it gets picked up by someone else's microphone and you get feedback, that annoying screeching that drives everyone crazy.
Most meeting rooms won't have the fancy expensive meeting room systems
The reality is that most organizations are not going to invest the many thousands of dollars it takes to upgrade a regular meeting room with a Teams or Zoom meeting room system. Most meeting rooms will still only have the screen at one end and the HDMI cable for you to plug your laptop into.
Presenters should consider their own meeting room system
In a previous article I explained much more about creating your own portable meeting room system to broadcast video and audio of the meeting to remote attendees and be able to see and hear virtual attendees in the room. If you will be relying on hybrid meetings for important meetings and can't guarantee that you can book one of the upgraded meeting rooms, this may be a good investment to make.
How the Poly Sync 60 and a Logitech webcam can work together
I am regularly looking at products and how they might help presenters in virtual and hybrid meetings. I like the way the Poly Sync 60 can make the setup easier for presenters. This is primarily a meeting room audio device that has an extra feature. It is made by Plantronics, a leader in business audio products for many years, primarily headsets.
The device connects to your laptop via USB and give you room audio and multiple microphones. This solves the challenge of making sure everyone can hear in the room and everyone in the room can be heard by the virtual attendees.
The extra feature is a pass-through USB port that the device has. It essentially acts as a USB hub that allows you to plug a Logitech webcam (like the C920 or Brio; or really any webcam) into this pass-through port and have it recognized by the laptop. This means that you only have one cable from the Poly Sync 60 to connect to your laptop. The webcam is connected to the Poly Sync 60.
When setting up in a meeting room, you set up the webcam, plug it into the Poly Sync 60, and plug the cord from the Poly Sync 60 into your laptop. Now you have a room video and audio solution running in under a minute.
This extra feature sets the Poly Sync 60 apart from other room audio devices. Anything that can make it easier for a presenter to get set up and deliver a successful presentation is a win in my books. With more laptops having only two USB ports, any time you can reduce the number of cables to plug in to your laptop it is a bonus.
Check out this solution if you are looking for a portable meeting room system for yourself.
1 or 2 screens?
Teams, Zoom, or Webex?
Windows or Mac?
Sign up to download my best tips for
your

virtual presentation situation and stay updated as the technology changes.
Where to go next
–>More articles on virtual presenting –>Training for your team on presenting virtually
–>More articles on virtual & hybrid sales presentations –>Training for your sales team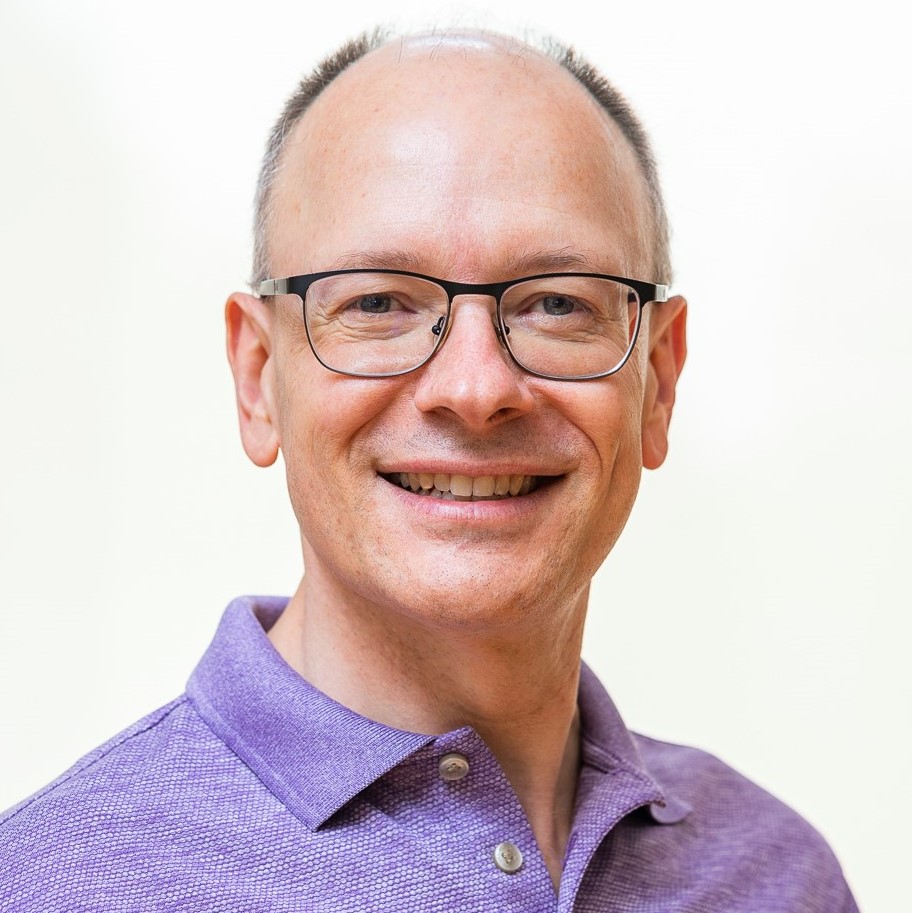 Dave Paradi has over twenty-two years of experience delivering customized training workshops to help business professionals improve their presentations. He has written ten books and over 600 articles on the topic of effective presentations and his ideas have appeared in publications around the world. His focus is on helping corporate professionals visually communicate the messages in their data so they don't overwhelm and confuse executives. Dave is one of fewer than ten people in North America recognized by Microsoft with the Most Valuable Professional Award for his contributions to the Excel, PowerPoint, and Teams communities. His articles and videos on virtual presenting have been viewed over 3.5 million times and liked over 14,000 times on YouTube.