At this time of year for the past two years I've shared some of the equipment and resources I have found to be helpful in presenting and travelling. This year so many people have moved to working from home and all of my training programs are virtual. So today I want to share some of the gear I have discovered, bought and used during this transition. Consider this a gift guide for yourself or others.
I'll share my thoughts as a progress of upgrades from the "laptop on a desk" setup that so many started with in the spring and may still be working with. The full list of equipment and resources is on my website.
The first upgrade I suggest is to use a laptop stand to raise your laptop up off the desk. Your posture will improve, your webcam will show a more flattering angle, and it will give you more space on the desk. You will also want an external wireless keyboard and mouse in this setup because typing on the raised keyboard is difficult (and could be painful). Here's what this setup looks like.
The second upgrade is to add an external screen. I recommend a 27-inch 2K screen that is higher resolution than the typical laptop screen. It gives you more screen real estate to be more productive. I don't recommend 4K screens as I find the text and icons too small to be useable. A good screen has an adjustable stand that allows you to have a proper viewing angle. You may need a cable or adapter to connect to the screen depending on what ports your laptop offers.
You can combine these two upgrades for a two-screen setup. By having two screens, you can open multiple applications or windows and be productive. In your operating system, arrange the screens the way they are physically on the desk (at 3:14 of this video you can see me demonstrate this in Windows). In the display settings align the top or bottom of the screens so that when you move your mouse from one screen to the next it moves the way the screens are physically arranged.
If you want to upgrade your audio and reduce the disturbance to the rest of your household, switch from the built-in laptop speakers and mic to an external audio source. The easiest is to plug a set of earbuds into your laptop. This will improve the sound you hear and the quality of your voice in virtual meetings. I have found that using a 3.5mm to USB sound adapter has improved the quality even more because it moves the connection outside the laptop case reducing interference issues. You can also use Bluetooth earbuds or headphones. Just keep an eye on the battery level if you use them a lot and make sure your laptop Bluetooth driver will work with them (my laptop crashes Windows sometimes with Bluetooth earbuds).
Upgrading from the built-in laptop webcam will require an external webcam. I recommend a 1080p resolution camera to give great video quality. I use the Logitech C920 and have been very happy with it. I know that external webcams have been in short supply due to very high demand. One option that does not require you to install software on your laptop (since most corporate IT departments don't allow that), is to use a Wyze security camera. Wyze has developed firmware that turns the security camera into a webcam. Since it is a security camera it has a fish-eye lens so the edges are rounded but it is likely a good option compared to many built-in webcams. Here's a comparison of images from the Logitech C920 and the Wyze cameras.
The list of equipment on my site also lists USB hubs to connect more devices to the few ports on a laptop, a small tripod to mount an external webcam, and all of the equipment I mention above. Give yourself or others a gift this year because we all may be working from home for quite a while yet. Stay safe everyone!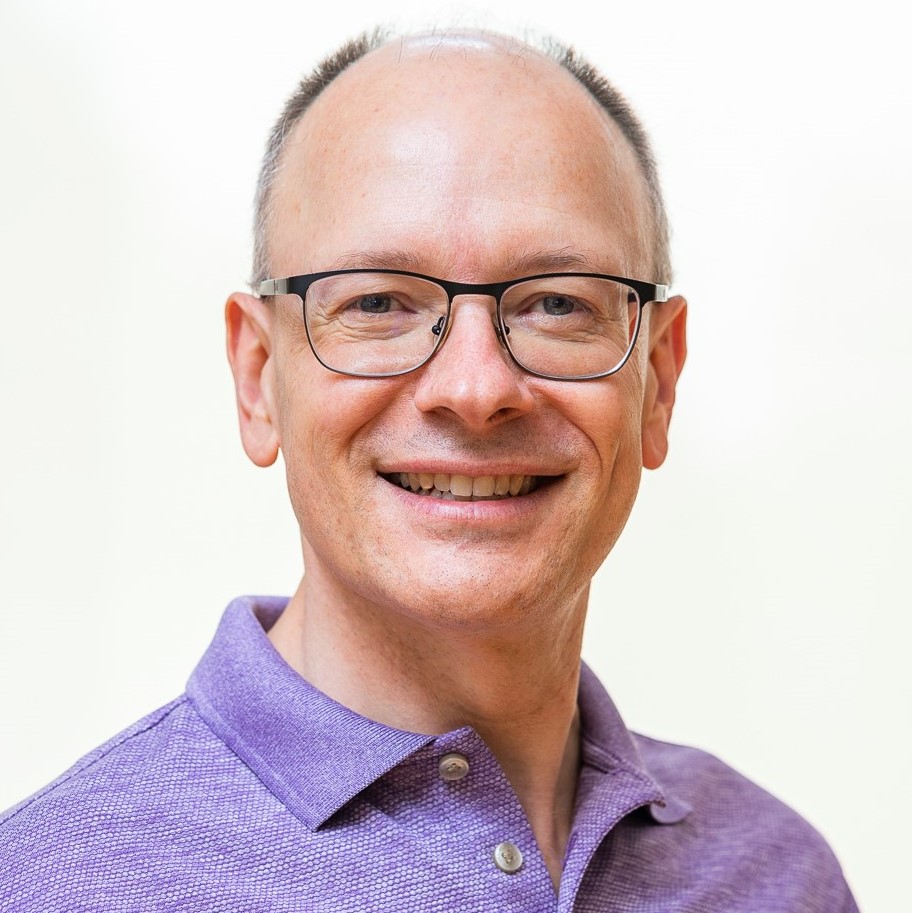 Dave Paradi has over twenty-two years of experience delivering customized training workshops to help business professionals improve their presentations. He has written ten books and over 600 articles on the topic of effective presentations and his ideas have appeared in publications around the world. His focus is on helping corporate professionals visually communicate the messages in their data so they don't overwhelm and confuse executives. Dave is one of fewer than ten people in North America recognized by Microsoft with the Most Valuable Professional Award for his contributions to the Excel, PowerPoint, and Teams communities. His articles and videos on virtual presenting have been viewed over 4.8 million times and liked over 17,000 times on YouTube.