Increase the impact of your presentations with 102 Tips to Communicate More Effectively Using PowerPoint, a book from one of North America's leading experts
You create and deliver presentations regularly.  Your success depends on those presentations being effective.  You use PowerPoint, but know that you could be more effective.  You don't have time to attend a course and you sure don't want a thick technical manual.  You'd love to find practical, proven tips that you can apply right away to make a difference in your next presentation.
I've got just what you are looking for.
My book, 102 Tips to Communicate More Effectively Using PowerPoint, is packed with the type of information you have been searching for.  These short, practical tips are proven to make a difference in the types of presentations you have to create and deliver every day.  Whether you are a manager, sales professional, analyst, trainer, educator, or someone who supports people in any of these roles, you will find ideas you can use to increase the impact of your presentations.
Here's what The Globe and Mail's Harvey Schachter concluded in his review: "I am a fan of Mr. Paradi's work, having read his previous book The Visual Slide Revolution, which I recommended as one of the top business books of 2008, and I subscribe to his newsletter. But I was still astonished at the array of new tips, and the depth in examining them, with loads of technical details that can help you prepare your presentations better and even handle the disasters that he assures you will occur at some point when you arrive for a presentation and a glitchsurfaces. If presentations are part of your life, this book is probably mandatory for you – it's that rich." (emphasis added)  Click here to read the entire review.
These aren't theories or unproven thoughts.  Each of the tips is short and practical.  You can quickly read them and apply them in your own presentation.  I've organized the tips into categories that are ordered in the sequence you likely go through to create and deliver your presentation.  You'll be easily able to find tips when you need them as you move through the process of preparing for and delivering your presentation.
How quickly can the tips in this book improve your presentations? How about within 63 minutes! That's what M. Diane Rogers experienced the day she ordered the book.  She ordered the PDF e-book version at 11:01 am.  I e-mailed it to her at 11:38 am.  And at 12:04 pm she tweeted, "Just bought @daveparadi's 102 Tips to Communicate More Effectively Using PowerPoint. Answered one of my questions already. Recommend!"  63 minutes after she ordered the book, she had already applied one of the tips to make her presentation more effective!
If you aren't familiar with me and my work, let me introduce myself.  I am Dave Paradi and my previous book, The Visual Slide Revolution, was named as one of the Top 10 Business Books of 2008 by Canada's leading national business newspaper.  I have presented keynotes at two PowerPoint Live conferences, I have spoken all over North America, and I consulted on a presentation used to brief one of President Obama's cabinet ministers.  I've written over 380 issues of my newsletter, my PowerPoint slide makeover videos have been viewed over 100,000 times online, and I've delivered more than 70 workshops to over 1,500 people in just the last three years alone.  I have the knowledge and real-world experience that qualifies me as one of North America's experts in the area of effective presentations.
Let me be clear on what type of tips this book contains.  These are not technical tips on how to use every feature of the software.  If you are looking to learn the basics of PowerPoint, this is not the book you should buy.  If you already use PowerPoint and are looking for a business presenter's perspective on how to communicate important messages effectively when you use PowerPoint, you've come to the right place.
What if you are presenting more over the web or you e-mail presentations?  Do these tips apply?  Absolutely!  In fact, there are specific tips for those who will be presenting via web presentation technology or those whose presentations get viewed via e-mail.  There is such a broad range of tips that no matter what type of presentations you do or how you deliver them, you'll find many tips that apply directly to your presentations.
"I love the format – it's so easy for me to pick it up and read a tip at a time and really digest the information. Because of the format, I started reading it right away!"
Jean Markovich, Marketing Manager
My workshop participants have told me that certain tips I give during my workshops are the ones that will make the biggest difference in their presentations.  Those tips are in this book.  I watch which ideas people write down when I am speaking.  Those tips are in this book.  When I explain that people can use features in PowerPoint that they didn't know existed or use the software in new ways, they take notes.  Those tips are in this book.  There are so many tips in this book that you'll come back over and over again to discover new ideas you want to implement in your presentations.
So what can you expect in each section of 102 Tips to Communicate More Effectively Using PowerPoint?  Here's a list of sections and some of what you'll find when you read the book.
The first two tips (Tips #1-2):
The question you must always ask yourself when considering every aspect of your slides or presentation.
Structure & Sequence (Tips #3-18):
How to make sure your presentation reaches the goal every time
Why your presentation starts before you arrive at the room and doesn't end when everyone leaves the room
When is it best to have no slide on the screen during your presentation
The way to start and end your presentation so you get their attention, keep it, and don't ruin all your good work in the last 30 seconds
Slide Design (Tips #19-28):
How to eliminate the chance you will use colors and fonts that will make your audience cringe
How the layout of your slides plays an important part of the success of your presentation now and later on
Slide Content (Tips #29-69):
How to structure what you show and say so that the audience remembers it years later
How to design text slides that don't put people to sleep
Web sites that will stimulate your brain to come up with visual ideas for your slides
Specific tips for key content such as graphs, diagrams, photos, screen captures, audio and video clips, and incorporating content from other programs like Word and Excel
Using animation so it doesn't annoy people
Three steps to reduce the hassle and work of merging slides from one presentation into another presentation
Delivery (Tips #70-91):
What to check and prepare before you leave to go to the meeting room
What to check in the meeting room
How to fix common problems presenters have
Techniques for effectively delivering your presentation in person, via the web or by e-mail
Handouts (Tips #92-101)
How to format your handout and create it so that your audience pays attention, takes notes and keeps the handout for years
How to create handouts using programs other than PowerPoint so you can incorporate other information
The answer to the often debated question of when to give the audience your handout
Where to go for technical help (Tip #102)
Watch the video below to preview two of the tips from the book.

Are these tips going to be the same tired ideas you hear from every other presentation trainer?  No.  I disagree with some of what others will teach, and in these tips I'll explain why you should break some of their "rules".  I'll suggest you don't follow some common habits that many presenters have, such as rules on number of slides in your presentation, always using slide numbers, using a laser pointer, and regularly looking at the screen.
Some of you will wonder whether you can find all these tips in the newsletters and blog posts I've made all freely available on my web site.  Well, it is true that you can find the nucleus of many of the tips in what I have previously written.  But I've taken those raw ideas, refined them, updated them with the latest thinking, and organized them so you don't waste your time searching all over the place.  This book is a handy reference that is easy to use when creating your next presentation.
And here's a bonus that will make this book even more valuable to you.  In the book, you'll see a special web site address where you can download 22 sample files that are examples of some of the tips, and 13 links to the sites I refer to in the tips.  Not only will you read about what you should do and how to do it, you can download an example to use as a guide to implement the idea in your own presentation.  If you need technical "how-to" instructions for some of the tips, I've noted where I have instructional videos available to support you in applying these ideas in your own presentations.
You can certainly pass up the opportunity to buy 102 Tips to Communicate More Effectively Using PowerPoint.  But if you don't get this book, what will your results be?  Well, you'll still be doing the same presentations as you are doing now, while your competition gets better using these tips.  You'll see your results decrease while others are more successful.  It's your choice.
I know that some of you prefer a printed book and some prefer an electronic book, so I am publishing 102 Tips to Communicate More Effectively Using PowerPoint in both printed and e-book formats.
To buy the printed version on Amazon, click here
To buy the Kindle e-book version on Amazon, click here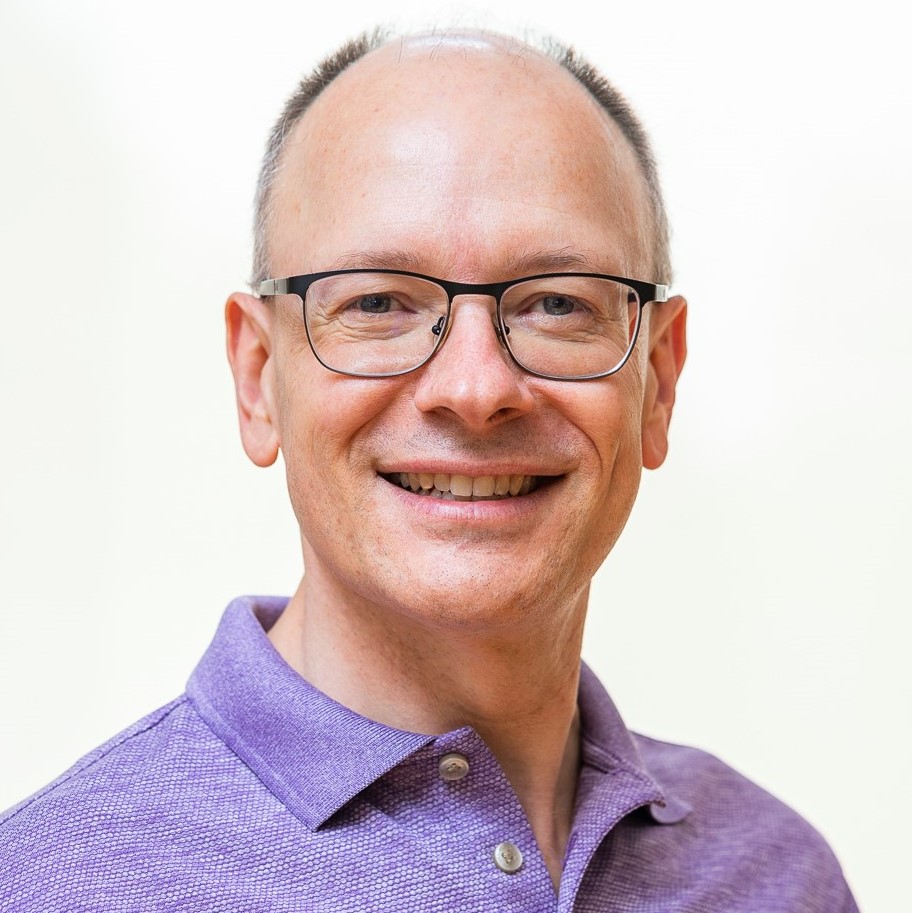 Dave Paradi has over twenty-two years of experience delivering customized training workshops to help business professionals improve their presentations. He has written ten books and over 600 articles on the topic of effective presentations and his ideas have appeared in publications around the world. His focus is on helping corporate professionals visually communicate the messages in their data so they don't overwhelm and confuse executives. Dave is one of fewer than ten people in North America recognized by Microsoft with the Most Valuable Professional Award for his contributions to the Excel, PowerPoint, and Teams communities. His articles and videos on virtual presenting have been viewed over 4.8 million times and liked over 17,000 times on YouTube.