Twenty years ago today I worked my last day at Trimark Investments. That was my last day in the corporate world as a full-time employee. In the twenty years since then I have run my own business. Today I'd like to reflect on some of the lessons and joys of the last twenty years. I know this isn't my normal newsletter topic, but I hope you will indulge me on marking this milestone.
Changing focus
When I started out I began by delivering project management training programs for a small management consultancy. I even developed a course on using MS Project. As I developed my own topics I was broad in focus, any office technology. I learned the lesson that experts are more in demand because they can solve specific problems for clients. So I began to focus my topic. I moved to just Microsoft Office, then to training and consulting on PowerPoint presentations, and now I focus on training the presentation of data in business settings (financial, operational, technical) and incorporate using Excel and PowerPoint to do so. As I focus more, my expertise is better recognized and I get inquiries from both new and repeat clients where I am a good fit and can make a significant difference. I also enjoy the work more as I feel I am in my sweet spot most of the time.
Support of family
Anyone who has run a business for any significant length of time will tell you that without the support of their family, they would never have made it. I will echo this statement. Running your own business is both thrilling and scary at the same time. Yes, you get to do work that energizes you, but the income is not consistent and you can have as many challenging times as there are good times. It is in those challenging times that family support is most required. It is easy to get down on yourself when things don't go well. You need people who believe in you and will be there to cheer you on. My wife Sheila has done this for me for more than twenty years (there is a lot of support required before you make the decision to go solo). Without her love, support, encouragement, advice, editing, and prayers I would never have lasted this long.
Freedom of hours
Working for yourself in the type of business I have chosen gives a lot of freedom in the hours you work. This can be both good and bad. If I want to, and the workload allows, I can take time off during a day to help out with family or get something done around the house in the daylight instead of at night. But the hours have to be made up sometime. That means getting up early to get work done and sometimes working at night as well (I'm a morning person so nights are rarer for me). I also work every day. Yes, every day. There is no day totally free from checking email even on holidays or on vacation. That is the reality today so I have figured out how to do this and spend quality time while away on vacation. My family has adapted over the years to this reality and we now make it work for all of us.
This is not for everyone
Working for yourself out of your home is not for everyone. It takes discipline and a huge amount of understanding and support for those you live with. There will be weird hours, there will be times when you need quiet for a call or to record a video, and there will be times when money is tight and you just can't afford that little extra you'd like. What the media shows you is mostly just the good part of running a business. They don't show you the hard work, anxiety, doubts, and conflict. But those parts are all real too. With so many people today choosing or being forced to run their own business, make sure you go in with both eyes wide open. It isn't for everyone.
A few accomplishments along the way
I am proud of having been able to survive as a solo business for twenty years. I have worked for some great clients and seen my work make a difference for many people. I know what I do is the work God put me on this earth to do. I've had the blessing to have authored nine books and contributed to some others. It is tough to write and publish a book but I am glad I've continued to do it. I've been writing a newsletter every two weeks since February 2002. It is a commitment, but it stretches me to always be learning and discovering new ideas. In 2014 (and each year since then) I've been recognized by Microsoft with the Most Valuable Professional Award for my contributions to the PowerPoint and Excel communities. There are only fifteen people in North America who are recognized with this award for PowerPoint and I am fortunate to be one of them.
Thank you for your support along this journey. Whether you have been a newsletter subscriber, participant in a session I've taught, been in the audience when I spoke at a conference, bought one of my books, or just enjoy the information I publish, you have been a part of this twenty year journey. To my clients, current, past, and future, thank you for trusting me with the privilege of working with you and your groups. I will always strive to bring my latest and best advice to help you achieve your goals.
I am not anywhere close to retiring and plan to keep doing this, refining what this is, and having fun doing it for many years to come. Thanks for letting me reflect on some of what the past twenty years has meant for me.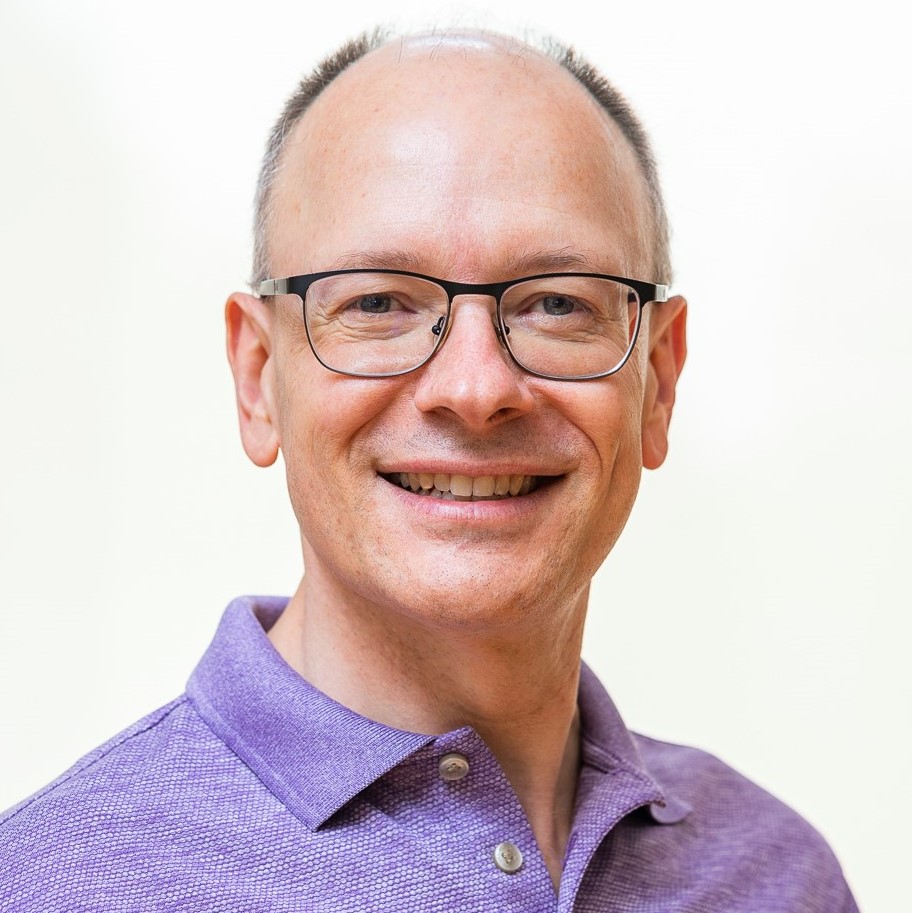 Dave Paradi has over twenty-two years of experience delivering customized training workshops to help business professionals improve their presentations. He has written ten books and over 600 articles on the topic of effective presentations and his ideas have appeared in publications around the world. His focus is on helping corporate professionals visually communicate the messages in their data so they don't overwhelm and confuse executives. Dave is one of fewer than ten people in North America recognized by Microsoft with the Most Valuable Professional Award for his contributions to the Excel, PowerPoint, and Teams communities. His articles and videos on virtual presenting have been viewed over 4.8 million times and liked over 17,000 times on YouTube.